I don't like best dressed lists. They are usually suckups to celebrities, the rich and people who have to employ stylists to make them look good at the "step and repeat." In some magazines these lists tend to be heavily skewed toward white collar criminals and deposed royalty. So here's a counterweight. The other guys. In no particular order.

Charlie Watts, drummer
If anybody should have a lifetime achievement it's Mr. Watts. Rolling Stone and jazz bandleader, he showed that you can look like a proper gentleman and a rock star at the same time.

Johnny Depp, actor
He's sort of the architect of 21st century bohemian look–the right hat, the right frames, the right jewelry, the right attitude. And we loved him as a pirate and a libertine.

Duncan Hannah, artist
Duncan starred in some movies so he's a sort of perfect old Hollywood version of a painter. Very 21st Century James Mason.

Brett Keisel, football player
He not only has the best beard in the NFL, he has good style for an XXXL

Andre Benjamin, musician, actor
An ultimate talent who dresses accordingly.

Thom Browne, designer
I know he's a professional but he changed our world like Beau Brummel, and he's his own best advertisement.


Robert Downey Jr., actor
He has always looked sharp and well put together, even when he couldn't walk.

Prince Charles, King wannabe
I have nothing against royalty, but you have to wonder about deposed royalty. Meanwhile, there is Prince Charles, whom I hope gets to be King.

John Pearse, tailor
My tailor Mr. Pearse of Meard Street, in London't Soho, is a very proper tailor with an artistic sensibility that dates back to Swinging London and Granny Takes a Trip. Mr. Pearse, oddly, hasn't dated a bit. He's still got that youthful verve and twinkle.

Tom Guinness, fashion editor
Tom looks after the fashion for Andre Saraiva's delightful L'Officiel Homme magazine. Depicted here with his lovely wife.


Waris Aluwhalia, jeweler
Almost the man most about town Waris always looks different but always sublimely Waris.

Hooman Majd, writer
Hooman is as impeccable in his appearance as he is in his demeanor and his writing, always proper but just the right amount of subversive.


Braylon Edwards, football player
The Jets miss him on the field and departing the locker room.

Vito Schnabel, curator
He's been superbly dressed and mannered for at least 20 years. And he's 26.

Bill Gentle
"Backyard Bill" knows style. His own is sort of Haute Brooklyn, dressed up dressed down.

Andre Saraiva
He's almost always dressed down, maybe because he's such a perfect host he wants everyone else to shine. But he's impeccable.

Stefano Pilati
He's no longer Mr. YSL but being Mr. Pilati is plenty. He's always impeccable, not too showy, and yet somehow really out there. He's the only guy I know who can pull off MC Hammer pants, except of course…

Adrian Dannat, writer
One of our wittier gadabouts, Mr. Dannat sometimes mentions the extraordinary provenance of some pre-owned item he's sporting. It's almost as if we should auction him at Sotheby's.

Jarvis Cocker
One of the all time greats without ever being fussy.


Andrew Richardson
One of the classier purveyors of erotica is a particularly clean dresser.

Nick Wooster, designer and blogger
Oddly, most fashion professionals don't get it right personally, but Nick always looks good.

Carroll Dunham, artist
Living proof that less is occasionally more.

Bill Powers, gallerist
Bill always looks sharp, but when he unveilled the brown tux at Tom Sach's wedding, he moved into the hall of fame.

Lapo Elkann, entrepreneur
He's on all the other lists, but hey, he deserves it.

Amar'e Stoudemire, basketball player
A lot of NBA players look good much of the time but Amar'e always looks good and tasteful.


Nick Tosches, author
Not many writers dress with the flavor of their work, but this guy has style and style.

Daniel Day Lewis
Perhaps the English have an unfair advantage.

Hamish Bowles
At fashion shows he's often far more interesting to look at than what's on the runway.

Leonard Cohen
He knows how to turn a collar like he knows how to turn a phrase.

Andy Spade, entrepreneur
Andy is the ultimate preppie reprobate, with his sterling silver "loser" belt buckle and his dead men's monograms, perfect tweeds. The ultimate undercover maniac.


Stuart Parr, entrepreneur
Stuart always looks good but sometimes he reaches down deep and comes up with something brilliant, like this suit he wore in Miami a couple years back.

Bryan Ferry, musician
An inspiration to generations, he resurrected the tuxedo almost singlehandedly but also looked pretty good in a gaucho hat.


Paul Simonon, musician
He's not the heart throb he was in the Clash, but he's every bit as cool.

Michael Hainey, editor and writer
GQ's deputy editor and sharpest dressed man and an author in his own rightful write rite.

Wayne Maser, photographer
Wayne is the guy that Lapo Elkann gets sartorial ideas from. A monster of sartorial acumen.

Jonathan Becker, photographer
Mr. Becker is always elegant. He proves you don't have to be skinny to look great.

Vincent Gallo, artist, director, actor
Vinnie designs his own clothes. He didn't design the US Navy uniform however. For a man like Mr. Gallo, there are no rules.

Jeff Bridges, actor and musician
The secret to looking good is looking like yourself. Or Lebowski.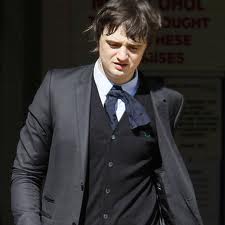 Pete Doherty, musician
Style is what they can't take away from you, even if they've got your belt and shoelaces.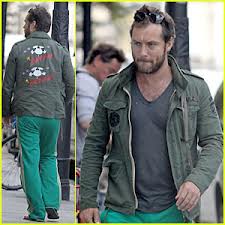 Jude Law, actor
It doesn't hurt to be great looking to start with.

Mordechai Rubenstein, Mr. Mort blogger
One of the unlikelier candidates to make a living by his looks, he uses his wits too.

David Croland, photographer and publisher of Lid magazine
One of New York's underground elegant elite for decades, he's still got it. This photo is vintage.


Bob Recine, hair stylist, artist
Bob always looks classically simple but hip. Pictured here with one of the most beautiful girls in the world, Mary Frey, also a sharp dresser.

Hal Rubenstein , journalist
He's not exactly a paragon of elegance, but don't underestimate flamboyance. I prefer his to Elton's.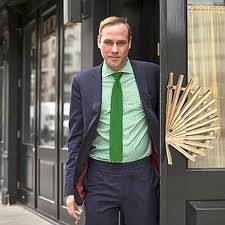 Paul Sevigny, disc jockey, producer
Just amazing taste.

Tim Hunt, curator
He has that classic Savile Row sensibility but has the color sense of a Bombay wedding.

Jeffrey Deitch, museum director.
He knows how to use a tailor and the visible spectrum.

Knight Landesman, art magazine publisher
The mayor of Chelsea, ex-mayor of Soho, Knight is brilliant, figuratively and literally.

Kehinde Wiley, artist
His own Sartorial sense is as good as that of his subjects.

Peter Marino, architect
How great is it to live your fantasies every day?

Chuck Close, artist
Chuck is my neighbor but he doesn't recognize faces so we don't talk much, but I love the sartorial turn he's taken in the last year with his custom clothes made of African wax fabrics.

Andre Balazs, hotelier
Andre keeps the Rat Pack sensibility alive and up to date.

Peter McGogh, artist
While his art partner David McDermott is keeping the 19th Century alive, Peter has gone from retro to timelessly chic.